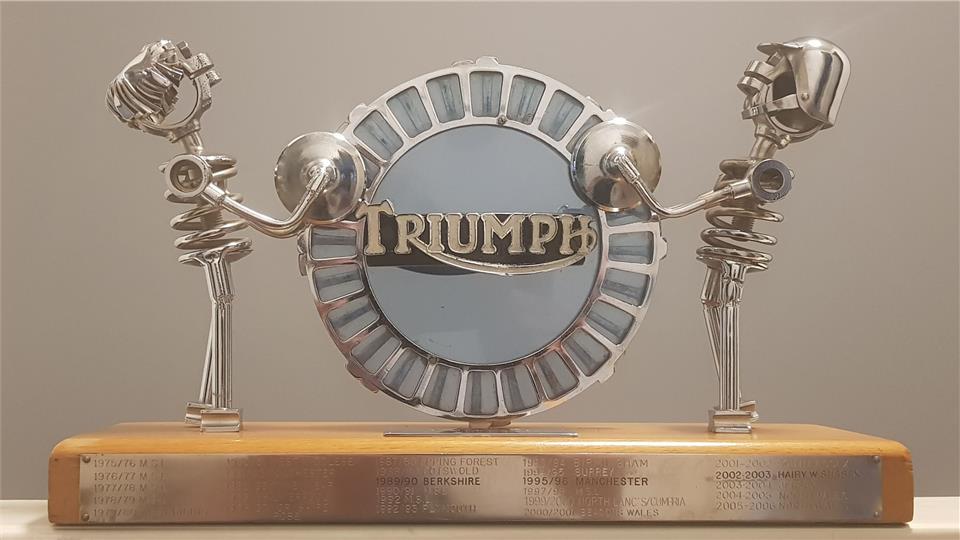 Shropshire win THAT Trophy for 2022
At the TOMCC's AGM, held in Wolverhampton this year, the winners of the THAT Trophy were announced and this year it is the Shropshire branch. The trophy is awarded annually to the branch who have performed the best at retaining existing members and recruiting new members.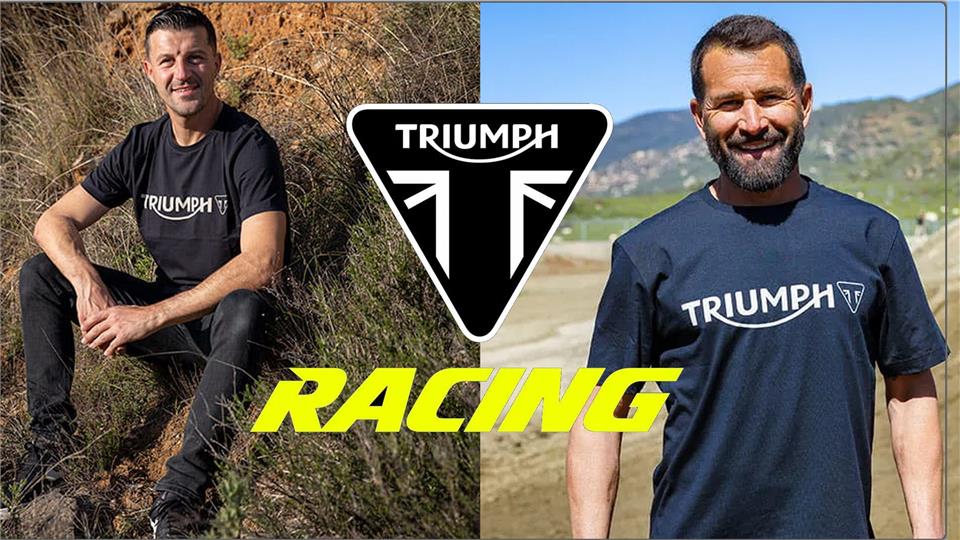 MXGP and SuperMotocross Test Riders for 2023
Triumph Racing have announced the test riders who will be leading its racing development for the MXGP/MX2 and SuperMotocross World Championships that Triumph will be entering in 2024. Clément Desalle will test the MXGP/MX2 race machines and Ivan Tedesco will join the US SuperMotorcross team.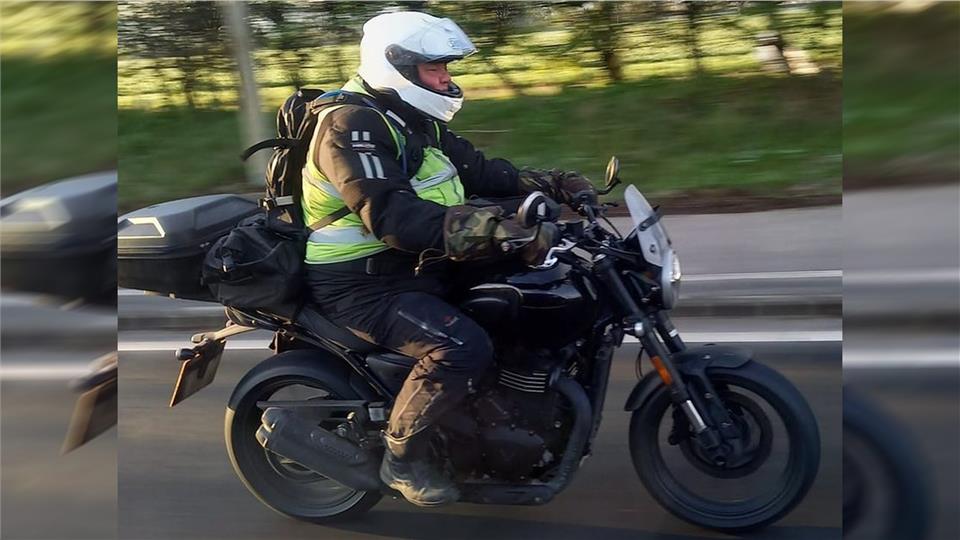 Small Capacity Triumph Snapped
First thing on Saturday morning, this small capacity Triumph - obviously still being road tested - was snapped on the way to the South Midlands Autojumble. Rather than the staged pictures we saw in August last year, this is a very unscripted moment. We are still waiting for the release dates of these machines.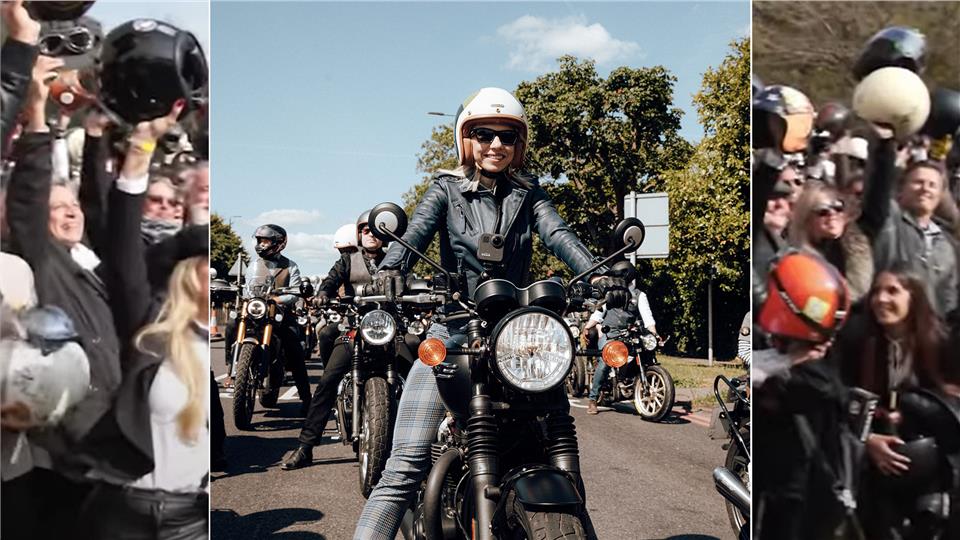 DGR Registration Now Open!
Sunday 21st May will see the 12th running of the annual Distinguished Gentleman's Ride all over the globe. You can now register to take part and raise money for Men's Health charities. Classic and vintage style motorcycles, dressing dapper, and riding to raise funds for prostate cancer research.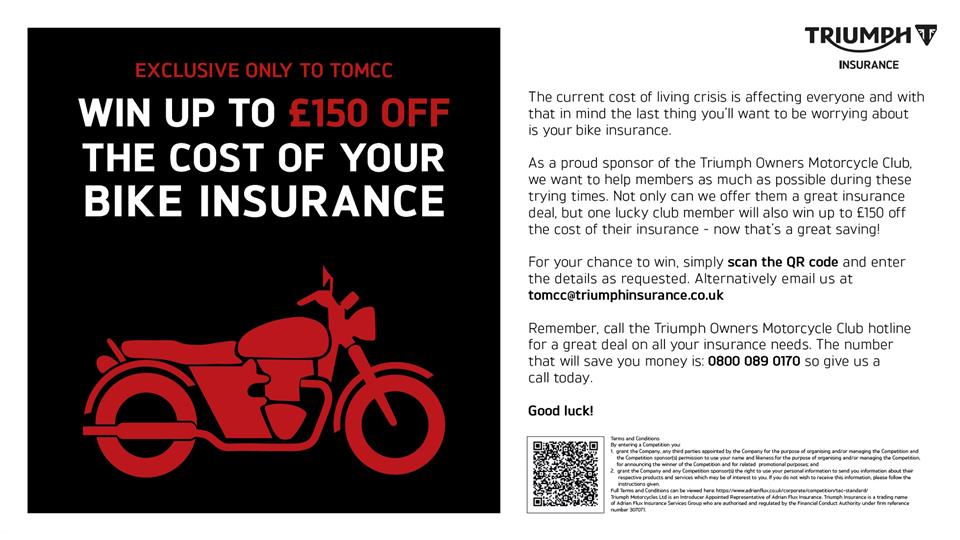 Win up to £150 off UK Bike Insurance
Exclusive only to the Triumph Owners' Motor Cycle Club. Win up to £150 off the cost of your Bike Insurance with Triumph Insurance. The current cost of living crisis is affecting everyone and with that in mind the last thing you'll want to be worrying about is your bike insurance.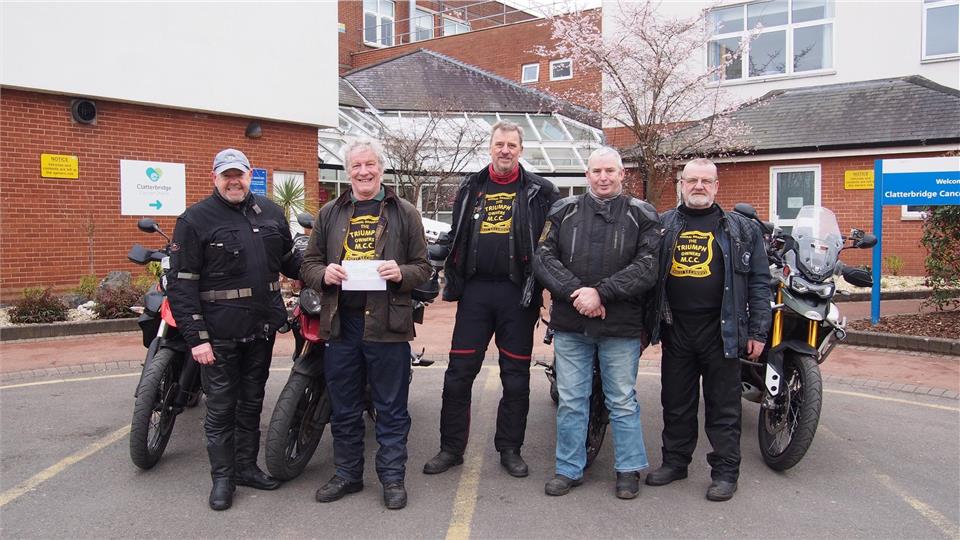 Wirral Branch Raise over £1000 for Cancer Charity
The Clatterbridge Cancer Charity had a lovely visit from Dave, Dave, Carl, Steve and Peter from the Wirral Triumph Owners Motor Cycle Club. They've been fundraising for Clatterbridge for almost two years now, and have now raised over £1000 in memory of Jackie Clough.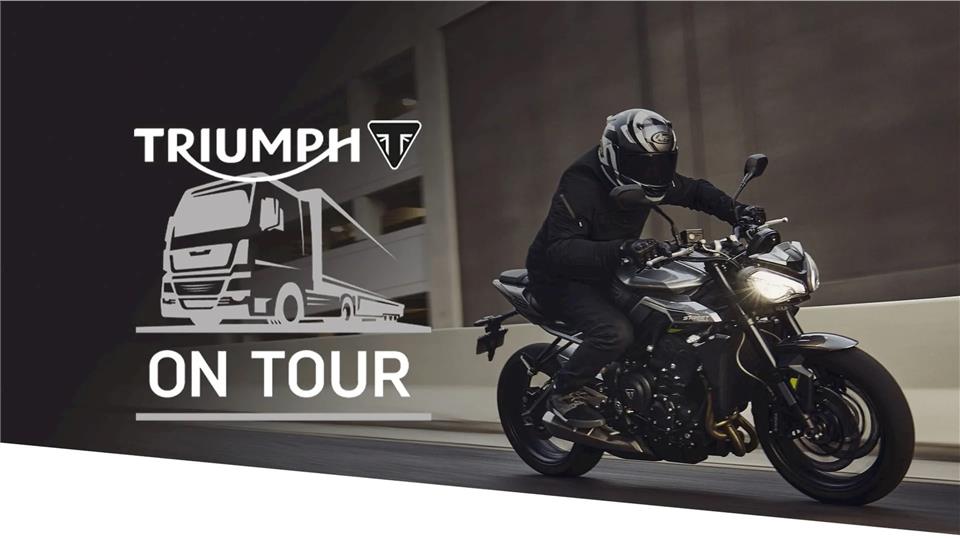 Triumph on Tour in the UK from March
Following on from the Street Triple 765 Tour that is still working its way around the dealerships, Triumph have announced that there will be more dates into the Summer for people to test-ride other machines that Triumph has to offer. Not all dealerships are taking part so give yours a ring to find out.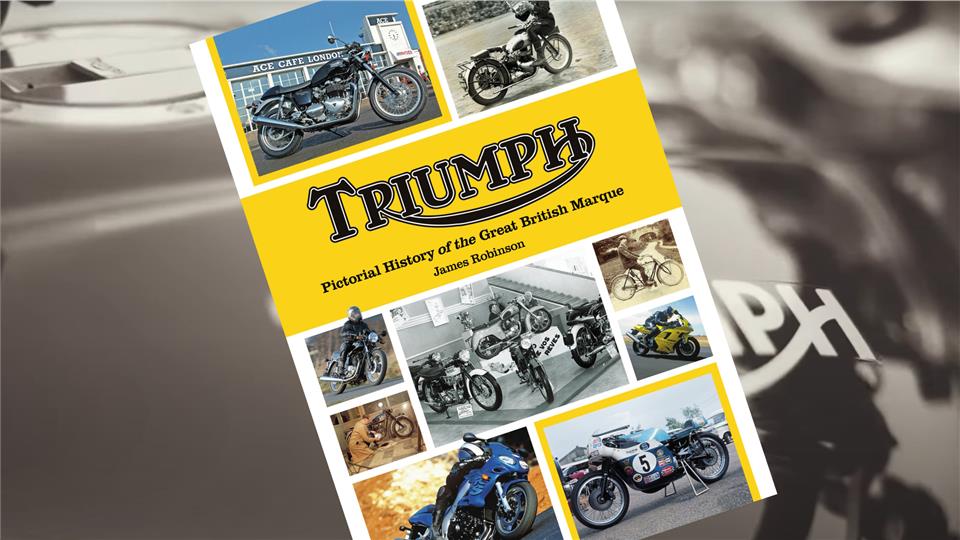 Book Celebrates Triumph's 120 Year History
Celebrate more than 120 years of Triumph with The Classic MotorCycle editor's new book! It's a triumph! In fact, many Triumphs spanning a dozen decades, beautifully portrayed in the pages of a new book by editor of The Classic MotorCycle, James Robinson. Available on the Mortons Books website.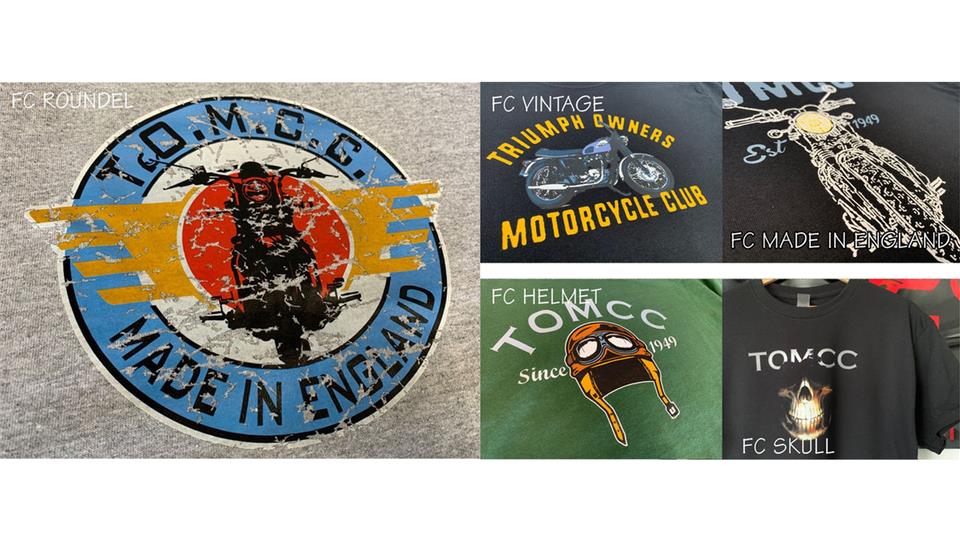 Get Geared Up for 2023
The extensive range of merchandise from TOMCC has something for everyone. Whether you're after a T-Shirt, polo, sweatshirt or hoodie, we can help. Take a look at what's on offer and get geared up for the new season. Ts, Sweatshirts, Polos, Ladyfit Ts. Be the best dressed Triumph Owner in 2023.
---