The Club provides a number of services to its members, the most popular being the Triumph Motorcycle Dating Service, and the Club Archives.
Triumph Motorcycle Dating Service
We are accredited by the DVLA to issue Certificates of Age on Triumph motorcycles.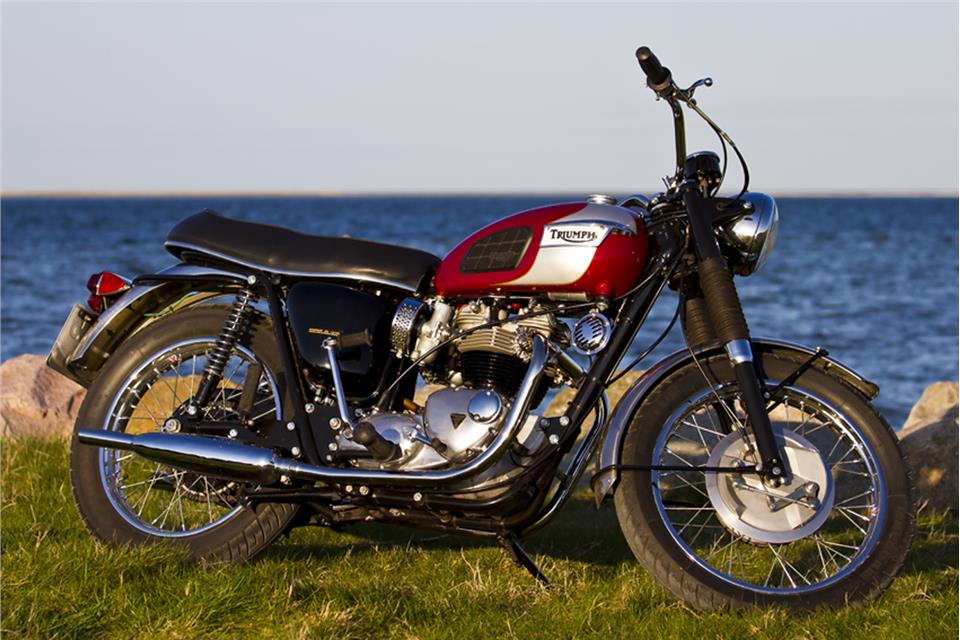 If you have an old Triumph motorcycle that has never been registered, or one that the DVLA do not have any records for, and you wish to retain the original (or obtain an age-related) registration number plate then you need this service.
Back in 1974, the DVLA started computerising vehicle registrations. Before then registrations were carried out by County Councils or Borough Councils, but Centralised Registration pulled all these records together onto a computerised system. Of course, many registrations were lost or not transferred by the various councils, and when all the old records had finally been entered (by about 1980) there were still many vehicles that were not on the new register. Your Triumph may also be an imported vehicle which would never have been registered in the UK.
In order to retain an original (or obtain an age-related) registration number, you first need to apply for a Dating Certificate from the appropriate vehicle enthusiasts club - these are listed in the DVLA leaflet V765/1. For Triumph motorcycles, the TOMCC is the authorised vehicle enthusiasts club.
To apply for a Date Certificate for your Triumph motorcycle you need to get together as much documentation about your machine as possible, and as many photos as you can get your hands on. As a minimum you should have photos of both sides of the bike, the Engine Number, and the Frame Number. If you have any original Bills of Sale or Service documents then this will make the job much easier. In fact, any dated information you can supply on your machine will make your case that much stronger.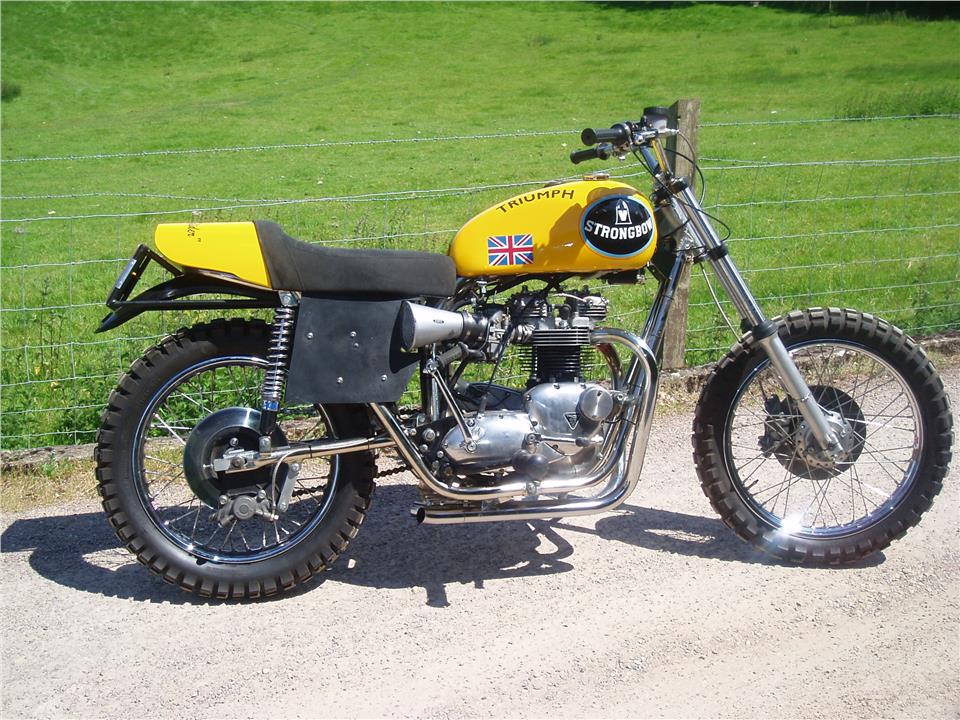 Once you have got all your evidence you need to send it to the Club's Machine Registrar along with a C4 sized stamped and self-addressed envelope. The service costs £10.00 for members of the Club. If you are a non-member requesting a Date Certificate then it will cost you £10.00 plus one years' membership (you don't have to join the Club but you will still pay the same as if you did - and if you want to make more than one request in a year then it's definitely worth joining the Club). If you are in the UK and want to pay by cheque then please make it payable to 'Triumph Owners M.C.C.' and include it with your request/evidence (if you want to join the Club then please also fill out a Membership Form and include that too). If you want to pay online then you can - just let the Machine Registrar know and then click here to pay online when he tells you to (so we don't have to refund anything if we can't issue a dating certificate for some reason) - you can join the Club at the same time but if you're already a Member make sure you Sign In to the website first to be charged the Members' rate.
After obtaining your Dating Certificate, you can send it along with the appropriate forms to the DVLA to obtain your authorisation to use the original registration number or get an age-related. More information about registering your motorcycle can be obtained from the Gov.uk web site but our Machine Registrar will be able to give you better advice.
The TOMCC Machine Registrar is the person responsible for issuing Dating Certificates. The current Machine Registrar is: Richard Wheadon (Kirkby House, Smannell, ANDOVER, SP11 6JW, UK). If you have any queries about this service, please use the contact form. Please send a C4 envelope with a large-letter stamp with your Dating Certificate requests. If you are outside the UK then please get in touch for postage rates on top of the Dating Service cost. We can only provide you with advice to the best of our ability from the information supplied to us and cannot guarantee that the Dating advice we give will be sufficient to get your machine registered with an original or age-related registration.
Club Archives
The Club Archives is a valuable source of information on Triumph motorcycles. There are numerous original workshop manuals, spares catalogues, factory records, and other information. This reference material is used by the Club to answer all sorts of queries - such as original colour schemes, factory fitted accessories, and what parts go with what engine and frame.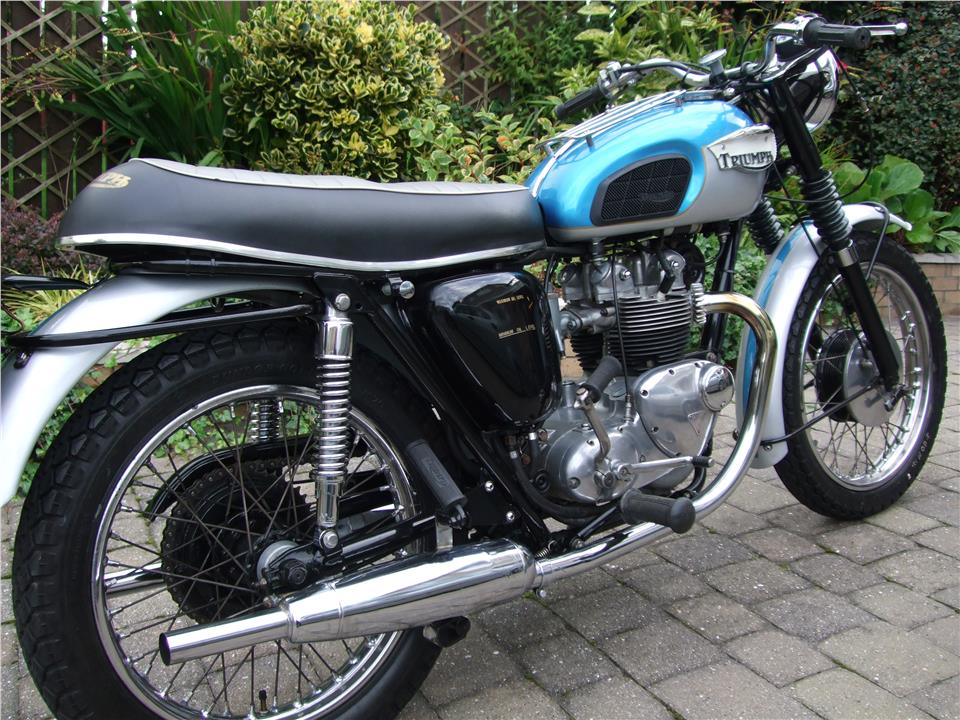 We aren't a lending library and cannot make copies of copyrighted material, but Members of the Club can send technical queries to the Club Archivist (or on the Forum or into the magazine), who will do his best to respond with the required information.
What we can't do is to provide valuations on specific models of Triumph. The trade press is a better indication of what classic Triumphs are going for - and if you have a unique motorcycle then it really depends on how much someone wants to pay for it.
Another thing we can't do is to tell you who currently owns a particular motorcycle. As a Club we do not divulge members' details, not just because of the Data Protection Act.
Contact details for the Club Archivist are available in Nacelle (on page 3).