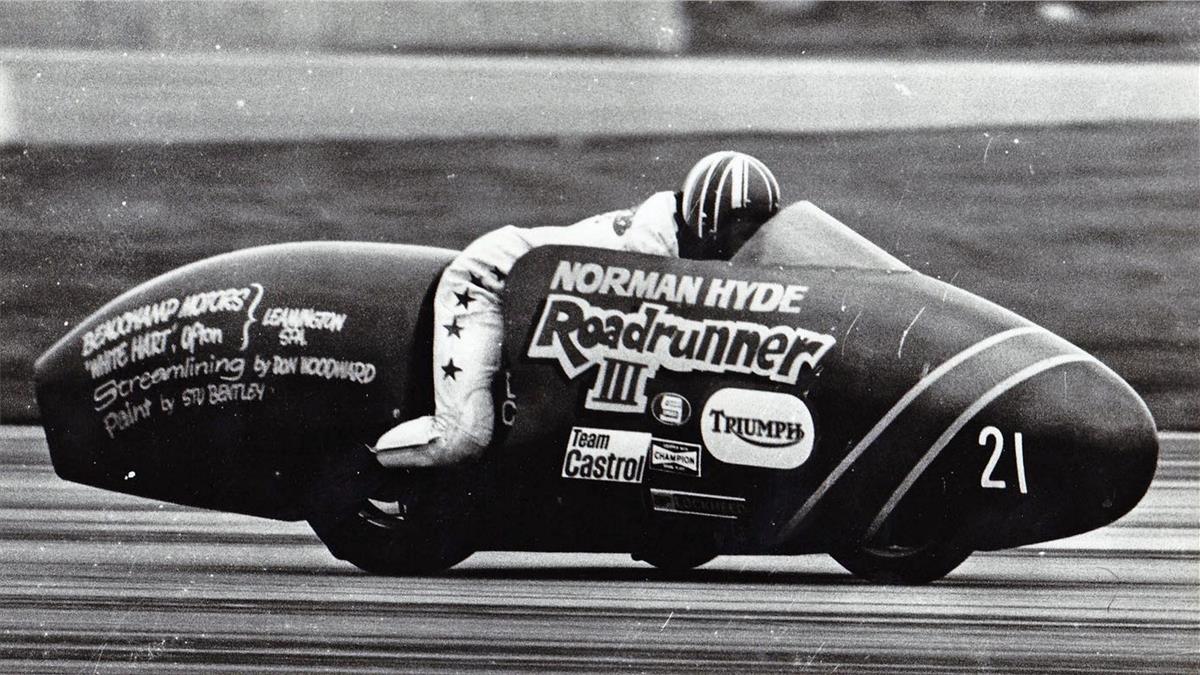 On September 24th, why not come and have a TOMCC day at the National Motorcycle Museum and join in celebrating 50-years of Triumph World Speed Record Breaking. On the day. Norman Hyde will give a talk and hold a question and answer session. TOMCC Members get half-price entry into the museum.
Fifty years ago on 24th September 1972, our T.O.M.C.C. Patron Norman Hyde wheeled his nitro-methanol burning 830cc Trident-powered outfit 'Roadrunner III' onto the runway at the RAF base of Fairford in Gloucestershire to set a new world speed record.
On 24th September this year and in celebration of that day, Norman will once again be reunited with 'Roadrunner III' and will give a talk to the Triumph Owners' Motor Cycle Club members all about that world speed record success of fifty years ago.
On the Day:
Norman will be giving a talk, including a question-and-answer session, on his record breaking attempt.
He will also be bringing along and signing some very special commemorative postcards to raise funds for Prostate Cancer UK.
All TOMCC members will get half price admission into the museum.
There will be an inter-branch competition for those branches and individuals in attendance.
A concourse competition for those bikes ridden to the event.