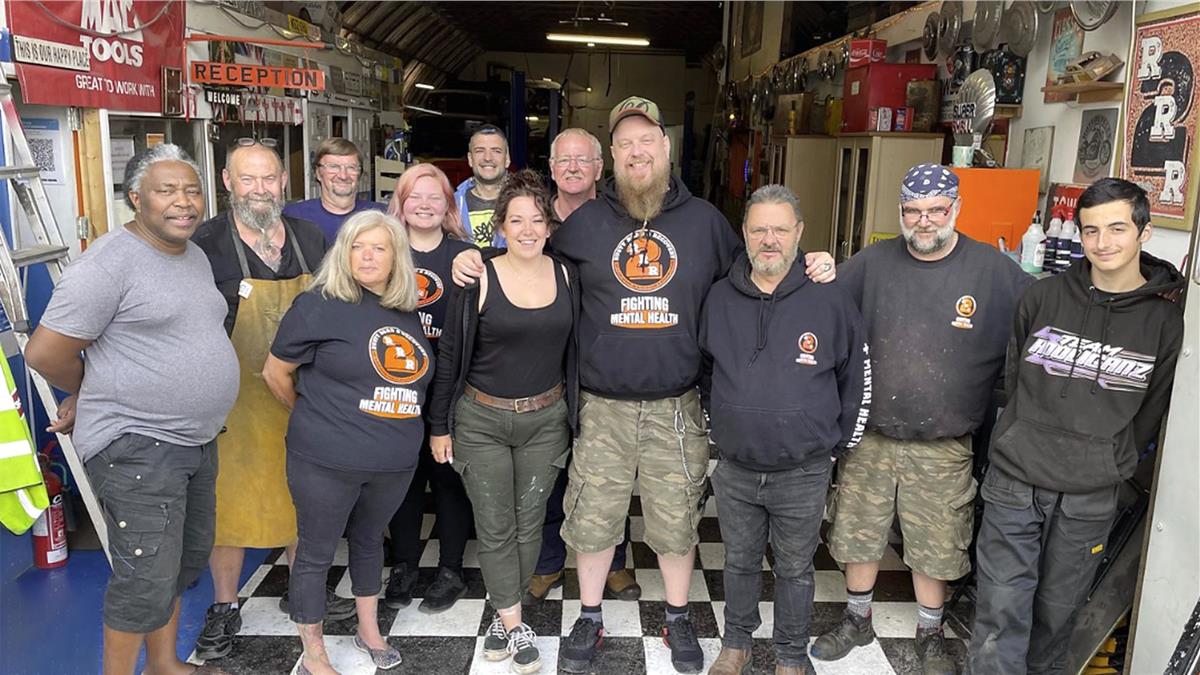 Mental Health in Somerset with "Rusty Road 2 Recovery" - Somerset Branch is backing this small event in it's 1st year with a big worthy cause. Sunday 4th June 11.00hrs to 14.00hrs at Rusty Road 2 Recovery, Axe Road, Bridgwater (Somerset). Live music, hot garage food and drinks.
Ride your Triumph to this new location (bit like the Speedshop) and help raise money and awareness of mental health in Somerset. The older we get, the more we understand what life is all about, it's why we ride!
Lets fill the Axe road area with the sound of Bikes while enjoying a garage burger and all for a great cause.
Rusty Road to Recovery is a CIC social enterprise, non-profit organisation based in Bridgwater Somerset, whose primary objective is to help people suffering with mental health issues, back on the road to recovery and well-being through creative art therapy workshops and classic car restoration.
They have been helping people with their mental health since 2018. With spiraling costs, it is becoming harder and harder to SUPPORT the ever-increasing number of people who need our help. The number of people in the UK suffering with mental health issues is at an all-time high… with almost half of all suicides linked to mental health issues.