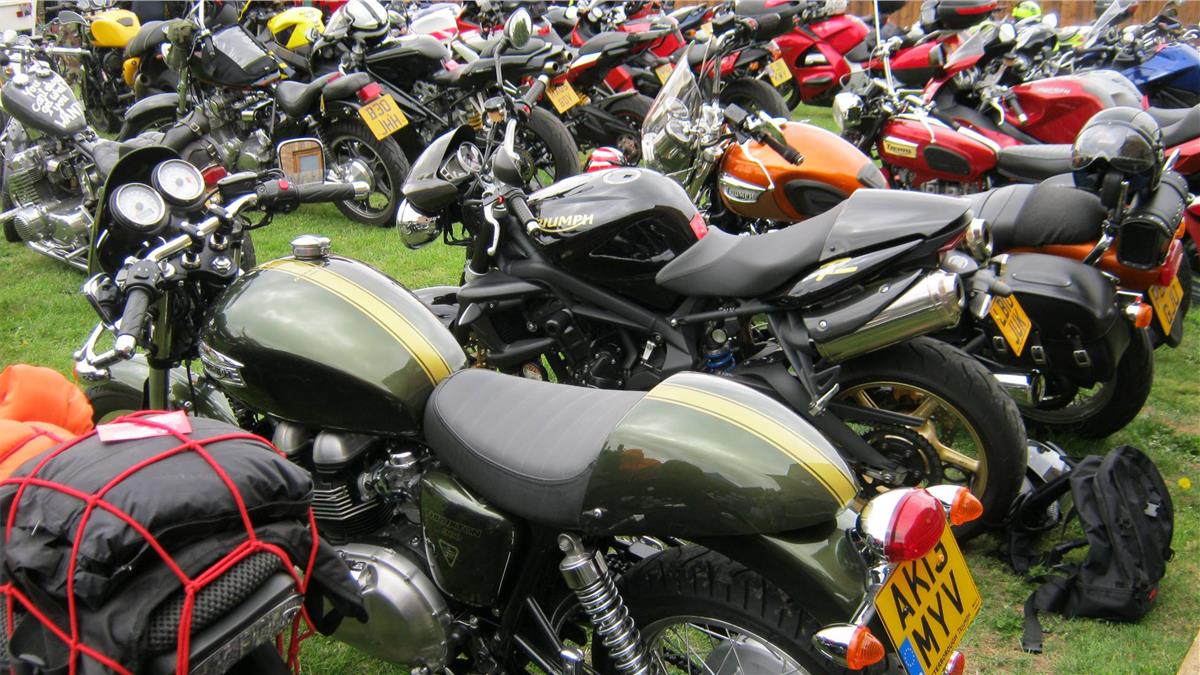 FREE ENTRY so just Turn Up! The Peterborough Branch of the Triumph Owners' Motor Cycle Club is holding its first post-pandemic bike show at their new meeting place, The Bull public house, Guntons Rd, Newborough, Peterborough PE6 7QW, on Sunday 17th September 2023. Entry is free.
Their first Bike Show was held on Saturday 18th August 2012 at their old meeting place, the Talbot Inn, located in the village of Stilton. It was an immediate success with hundreds of bikes of all shapes and sizes that completely filled the Talbot's large garden. They had an excellent band, food and drink, and great support from local bike shops and other traders. The show's success gave them no choice but to repeat the show annually and up until Covid and lockdowns they continued to get terrific support from bikers and traders.
This year they will be holding their bike show again, at last! The Bull has plenty of land and is providing fantastic support to help make the event at least as good as previous shows, if not better. They already have bookings for stalls but they have space for more, and interested clubs, Branches or traders are welcome to contact Phil O'Riordan at chair@tomccpbro.co.uk. Note that traders pay £30.00 for a stall which will go to the branch's selected charity. Food and drink will be available as well as awards for the best bikes, and no advance booking or entry fee is required.
Many people have enquired about when the show will be back and it is therefore expected that there will be strong attendance with plenty of bikes to drool over.
The Bull is located on the main road through Newborough and is very easy to find. Newborough is located about 5 miles north of Peterborough and about 14 miles south of Spalding and Bourne. The pub has just been completely redecorated with new toilets and sells cask beers as well as the usual beverages. Our friendly landlady really enjoys the bikes and like us is looking forward to seeing plenty of people and bikes at the show.